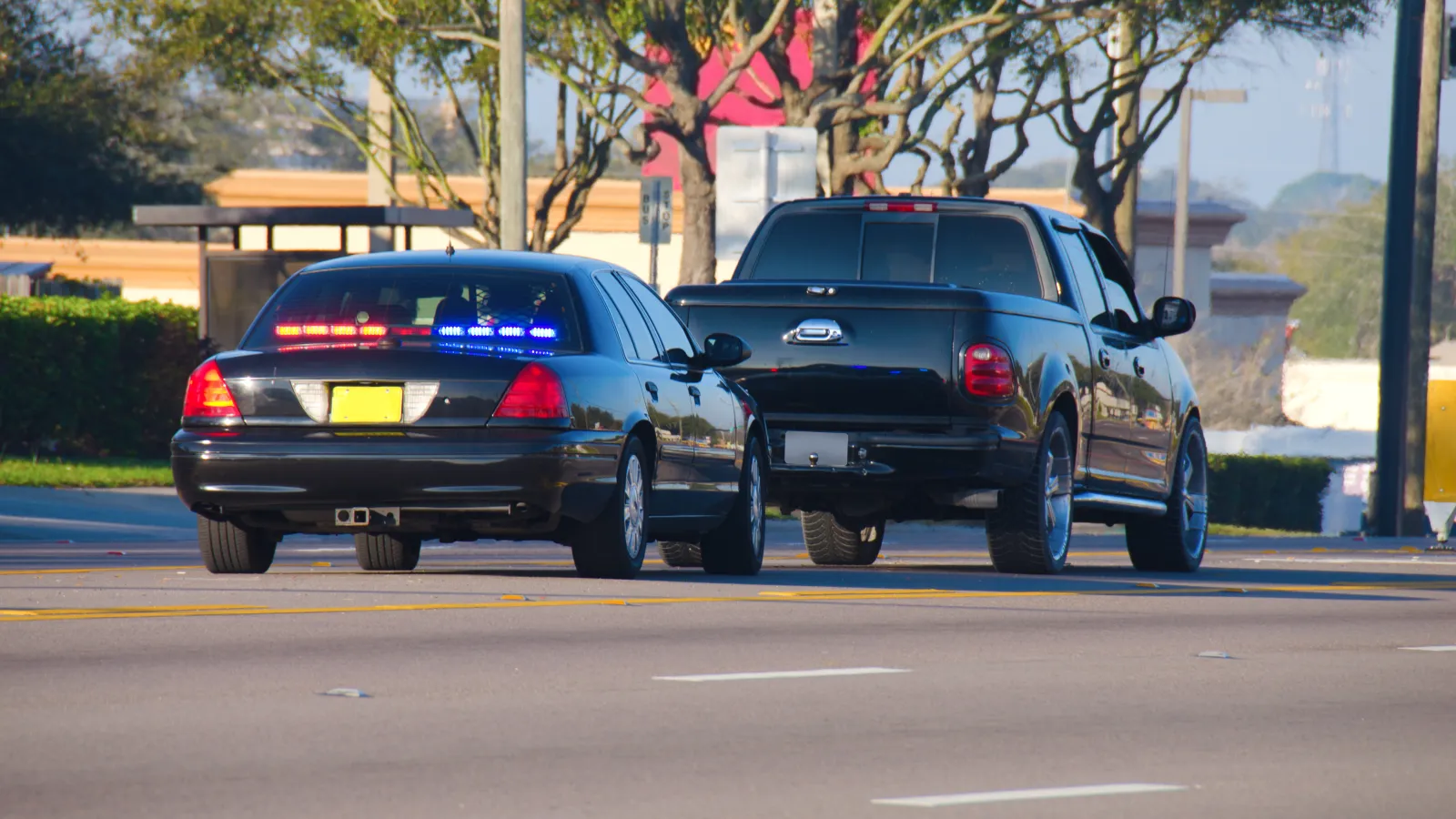 Traffic Lawyer in Colorado Springs
Have you been arrested or do you have an Emergency?

Colorado Springs Traffic Violation Attorney
Sometimes we tend to view traffic violations as little more than a nuisance, and many people simply give in and pay the fine without a fight, believing that there is little to be done in their defense. But traffic tickets can be expensive, resulting in fines, time-consuming driving school attendance, and points on your license that will raise your insurance rates. You may not realize how many traffic violations can be charged as criminal offenses, in which case you could run the risk of losing your driver's license or having to spend time in jail. If you have multiple violations, the penalties become much worse. Some criminal traffic offenses in Colorado include:

Driving while impaired (DWAI)
Refusing a Breathalyzer
Reckless driving
Leaving the scene of an accident (hit and run)
Eluding a police officer
Violating of a business purposes license
Drag racing on a public road
Using a tag not assigned to your vehicle
Driving an unregistered vehicle
Driving a vehicle with an expired registration
Using a license or ID belonging to someone else
Allowing an unlicensed person to drive your vehicle
Why You Need A Traffic Attorney
Having a lawyer represent you on traffic violations makes sense in several ways. You may not have to take time off to appear in court. In many cases, a good defense attorney can get the charges dismissed or reduced, thereby saving you money in fines and insurance costs and saving you from the stigma attached to having a criminal record. When you need a traffic ticket attorney in Colorado Springs, whether you are looking for a speeding ticket lawyer, a lawyer that can help with eluding the police, or a hit and run lawyer, call the Law Office of Steven Rodemer.

Traffic Violation Defenses Are Available
Defenses are available that, when raised, can make a significant difference in the outcome. Local traffic violation lawyer Steven Rodemer will examine the circumstances of the arrest to determine whether the officer violated your rights. He will examine the possibility that the equipment that the officer used might have malfunctioned or had not been calibrated properly, or that the officer was not properly trained or certified to use the equipment. He will question the officer's subjective version of the incident and, when possible, bring witnesses to dispute it. He will determine if you had a valid reason for the violation, for example, you were forced to speed up temporarily because another car was tailgating and you needed to avoid being rear-ended. These and many other defenses, depending on the circumstances of the alleged violation, will be thoroughly examined and used to accomplish the best possible outcome, potentially saving you money and license points, keeping you out of jail, and keeping your driving privileges intact.

Always Use An Experienced Traffic Lawyer
Because so many aspects of your life depend on your ability to drive, get top-quality legal representation for a serious Colorado traffic offense charge by contacting Colorado Springs traffic lawyer Steven Rodemer. Steve is a former prosecutor, so he knows the assistant DAs, the judges, and the court system. Don't risk a criminal record, time spent in jail, or the loss of your license. Instead, let Steve put his knowledge and skill to work on your behalf right from the start for the best results.
If you're facing a DMV Administrative Hearing - Steve can help you navigate the rules and requirements. He's also published a comprehensive guide to the DMV in Colorado to help answer any questions you may have.

Call Colorado Springs criminal lawyer Steven Rodemer now to schedule your free consultation.