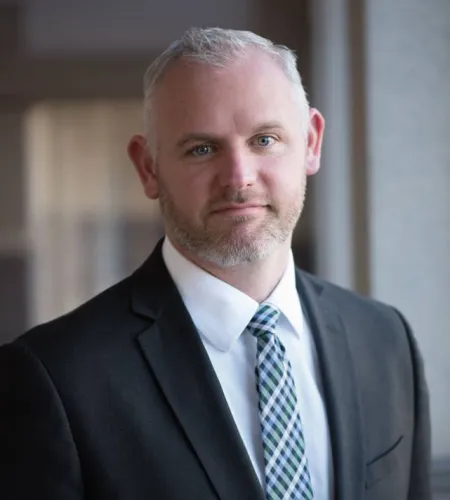 California Western School Of Law in San Diego

10/10
Superb Rating on Avvo

One of the Top 100 DUI Defense Attorneys
Steven T. Rodemer
Premier Criminal Defense Attorney
Top-Rated Colorado Springs Trial Attorney
Steven T. Rodemer is recognized as a premier Colorado trial attorney. He has been named as one of the top 40 attorneys under 40 by the National Trial Lawyers for 2012 and 2013. The National Advocacy for DUI Defense recently named Steve as one of the Top 100 DUI Defense attorneys. He is a member of the prestigious National College for DUI Defense and holds the rating of 10/10 "Superb" by Avvo. Steve is a member of the Colorado Trial Lawyers Association, the American Association for Justice, the National Association of Criminal Defense Lawyers, and the Colorado Criminal Defense Bar Association. Steve has also been recognized as a "Mover and Shaker" by the Gazette, a Colorado Springs newspaper with over 100,00 readers. Steve has tried countless criminal and civil matters and continues to do so on a very regular basis with outstanding results. When not in the courtroom, Steve is an avid golfer.

Education
Steve was born and raised in Colorado Springs where graduated from Palmer High School. He attended Cornell College, earning a bachelor's of arts degree in biochemistry and molecular biology. He then attended California Western School of Law in San Diego, initially focusing his studies on pharmaceutical and biotechnology intellectual property law. At the encouragement of a Trial Practice Professor, Steve began an internship with the California Innocence Project and then worked with the San Diego County District Attorney's Office, one of the nation's most prestigious prosecutor's offices. Steve quickly realized that he was much more interested in becoming a trial attorney, and changed the focus of his legal education.

California Western School Of Law in San Diego

10/10
Superb Rating on Avvo

One of the Top 100 DUI Defense Attorneys
Top Criminal Defense Attorney Steven T. Rodemer
Steve eventually returned to Colorado, and after passing the Colorado Bar Exam, accepted a position as a Deputy District Attorney in the Fourth Judicial District. As a DA, Steve initially prosecuted DUI cases, serious traffic offenses, domestic violence cases, and other misdemeanors. After only three months of prosecuting misdemeanor cases, Steve was moved to the felony prosecution unit, where he prosecuted a wide range of felony cases, ranging from simple theft and drug cases to homicides and assaults. Finally, Steve was assigned the coveted position as a member of the Vehicular Homicide/Vehicular Assault team, where he vertically prosecuted fatal traffic accidents, DUI and reckless driving charges resulting in death and serious bodily injury, and homicides. Before leaving the DA's Office, Steve received the "Tradition of Excellence" Award.

After leaving the DA's Office, Steve joined a large civil litigation firm, where his practice focused on personal injury litigation. Steve joined McDowell/Rodemer, LLC as a partner in an effort to broaden the practice in civil litigation and criminal defense. After leaving McDowell/Rodemer, LLC, Steve became a sole practitioner, in an effort to maintain a smaller caseload and provide more attention to each client.

Meet Attorney Steven T. Rodemer
A Word from Our Clients
Would Emphatically Recommend
I would emphatically recommend Steve. My case came out so much better than I ever would have guessed. On my first meeting with him, prior to having my alcohol level, he laid out various scenarios about what we would do in differing situations. Sure enough, he did exactly what he said he would, only better. He lived up to every expectation. What really solidified my opinion was one morning in Court. I arrived about 30 minutes early and watched what was happening in to every other case. It seemed like everyone got the same deal regardless of the attorney, even other attorneys I had interviewed were just parading their clients up to the front and pleading guilty. Steve got to court and the Judge promptly called my case. Steve commanded the courtroom, explaining for the prosecutor why my DUI case was being pled down to a simple speeding ticket. The Judge didn't bat an eye and accepted the plea (which I found out later is not normally allowed). After we were done as we were walking away, the Judge asked Steve about his baby, it was very clear to me that Steve is well liked and very well respected by everyone at the courthouse. I would not hesitate to recommend him to anyone who would listen.

- Kourtney, a DUI client
He Is The Man!
Steve explained the legal aspects of my case in terms I could understand. He was thorough and displayed excellent knowledge of the law. In addition, he was knowledgeable about the local ins and outs…he kept me in the know which minimized my concerns. If you want a fair shake, he is the man to get it for you.

- Dick, A Criminal Defense Client
Steve Rodemer Saved My Future
Steven Rodemer is no doubt the best way to go. He actually cares about who he represents and goes way out of his way to assure that clients are happy. I was worried about what was going to happen to my name and my future until I hired Steven. After talking to him on our first meeting I was completely at ease. You CANNOT go wrong hiring him, if you're in a situation that you need legal help, the smart move would be to hire Steven. I assure you that you will be thankful you did. He saved my name and my future! Steven went way out of his way to buy me a home surveillance system because of the issues I was having with an ex. What attorney do you know that is as professional as Steven and actually cares so much about his clients to do something like this?…. Exactly. Even a year down the road after everything blew over, Steven contacted me to make sure I was okay and everything was going smoothly for me. What a guy, such a great guy. Thanks Steven, thank you so much.

- Shelby, a Domestic Violence client
I've Finally Found An Attorney We Can Use
I hired Mr. Rodemer for my son's felony cases. Unfortunately, my son has been in trouble a number of times, and I have had to use several attorneys in town, a total of 5 before Steve. I never got the impression that any of them were doing anything for us, and yet we were paying them a ton. My son is not a bad person, but he has some mental health issues that often create problems and he finds himself in trouble. Steve was compassionate and kind, without judging my son. But what impressed me most was that he actually did what he said he was going to. If we talked over the phone and he said he was going to file something, three days later, I would get a copy of what he filed in the mail. With the other attorneys it would always be the same response - 'I changed my mind and decided that was something we wanted to file.' The outcome on his case was better than it was the first time he was in trouble (which was much less serious). I wouldn't hesitate to recommend Mr. Rodemer, I've finally found an attorney we can use.

- Debbie, A Criminal Defense Client
You Can Trust This Firm
I hired this firm on a recommendation of a friend I met in alcohol classes. He told me that these guys were great attorneys and really well known in town. I worked with Josh and Steve and they were both great. They were both DAs before they were defense attorneys and that experience really showed in how they dealt with the prosecutors and handled my case. You can trust this firm to do a nice job on your case.

- Gabby, A DUI Client
First Attorney I Dealt With To Actually Listen To Me
First attorney I dealt with to actually listen to me and give honest advice. It seemed like he cared about me and my case much more than other attorneys I've met with.

- A Personal Injury Client
... Every Step Of The Way, He Fought
I would highly recommend Steve. I had a complicated car accident case that another firm in town initially took, then 'fired' me, because the insurance company denied liability and they realized they were going to have to do some work. Steve immediately filed a lawsuit, worked on the case, and three days before trial the insurance company offered the whole policy. I wouldn't hesitate to recommend him, as every step of the way he fought to get me the best recovery he could.

- Michelle, A Car Accident Client
I Just Can't Recommend Them Enough!!
Steven and James where amazing. Our son was arrested and charged with a drug offence, a felony 1. He was looking at a mandtory 8 year minnium sentence. We where very scared and didn't know what to do. He was a drug addict, but he needed help. He wasn't a criminal and it was his first offence. I can't express how panicked we where when we called Steve. He calmed us down over the phone and brought us is for a meeting. Steve and James took all the time we needed and explained all the possible outcomes. Then explained what was most likely. James was very patient with us and was always accessible. It was such a relief to have someone on our side. In the end they got our son in a drug program and probation. He has been clean and sober for 6 months and planning for a very bright future. I think this is exactly what he needed. Steve and James have both contacted us multiple times to check up on our son and see how he's been doing. I think that shows that they really care. Thinking back to that first day we learned what he was charged with I am so thankful we called Steve. I just can't recommend them enough!!

- Sean, a Criminal Defense Client
Steve Put Me At Ease Right Away
Highly recommended. I was scared out of my mind, Steve put me at ease right away. The outcome of my case was better than I thought it would be. He kept me I the loop the whole time and always returned my calls. I wouldn't hesitate to recommend this firm.

- Robin, A DUI Client
Expertise You Can Trust
With more than a decade of practicing law, Steven Rodemer has the knowledge and experience to ensure his clients are properly represented and that their rights are protected. With experience as a Deputy District Attorney, Steve knows what's going on over on the other side of the table, allowing him to anticipate what is coming and how to best defend each individual client.